Noosa Heads Learn to Surf
Noosa learn to surf on the Sunshine Coast is a fantastic place for surf lessons. We have been operating on Noosa Beach since 2006.
Conditions are ideal for surf lessons or surf hire with warm water, a safe beach, and most of all, one of Australia's most iconic surf destinations!
As a result our surf school specialises in daily beginner surf lessons. We have 2 hour surf lessons every day at 10am and 1pm with an additional class at 8am during busy school holiday times.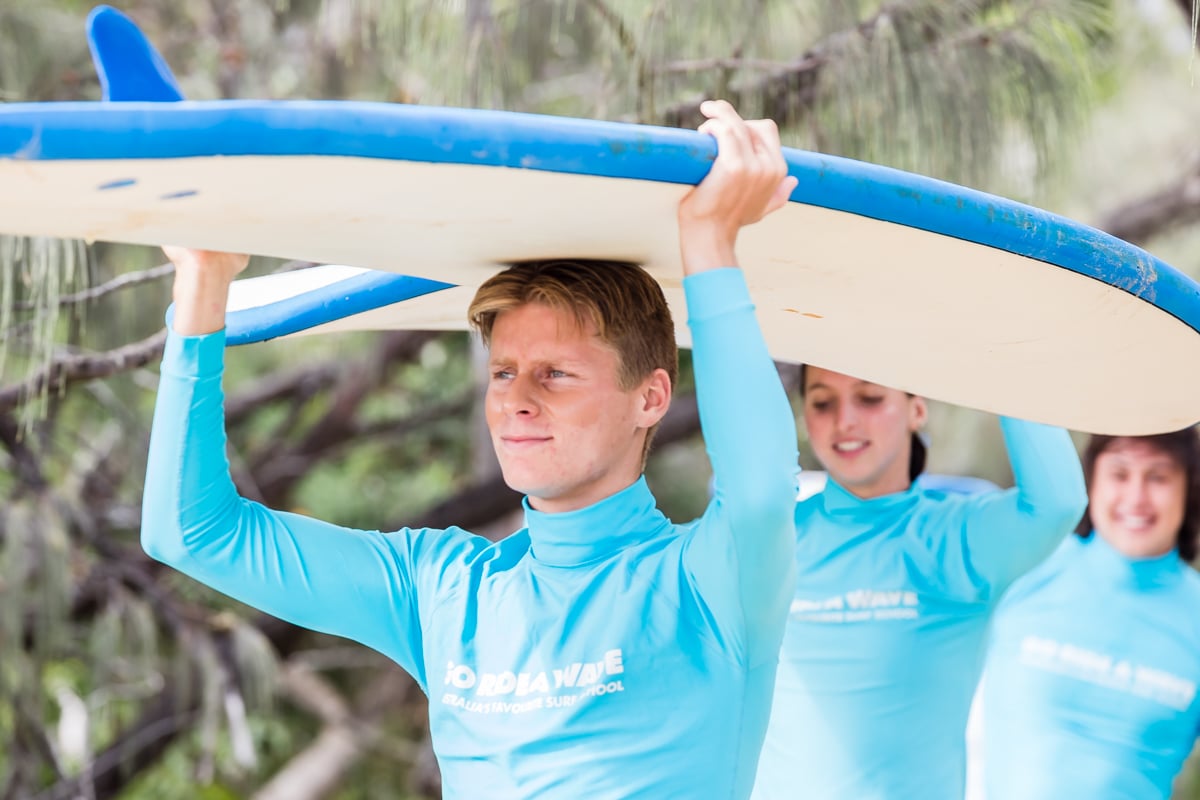 Why Choose the Surf Experience 
The Surf Experience at Noosa Heads is the perfect introduction to learn to surf, for those that want to have a Surf Experience.
Our key objective in the Surf Experience in Noosa Heads is to get you standing up on a surfboard and having fun.
You will be wanting to upgrade to the Surf Course after your first lesson.
We run these learn to surf lessons everyday.
You will receive a 2 hour introductory learn to surf lesson, all equipment, and an overview of surf safety.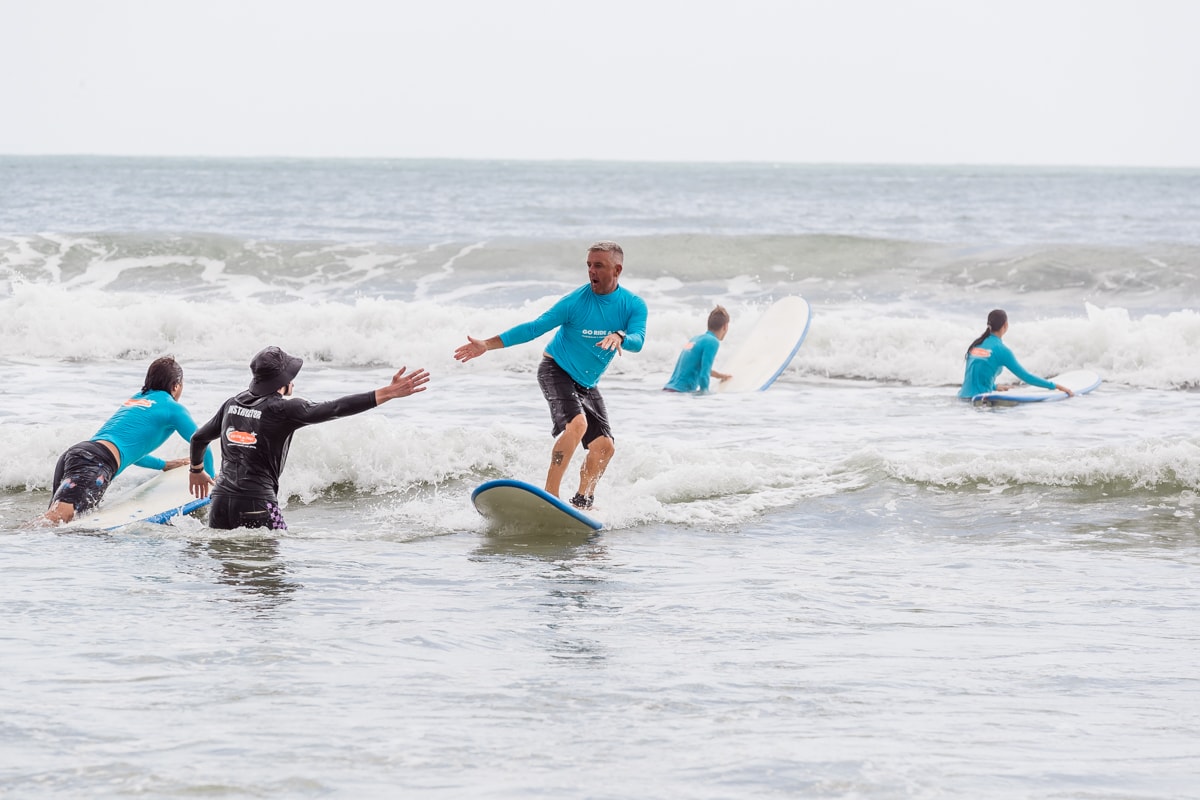 Why Choose the Surf Course
The Surf Course at Noosa Heads, is perfect for those who want to learn to surf. This is a valued packed learn to surf course.
We have designed the course to provide all the information and confidence to go from a complete beginner to an intermediate level. After completing this course you will be more confident to continue surfing by yourself, or with your friends.
We run these learn to surf lessons everyday.
You will receive 3 Learn to surf lessons, all equipment, plus 12 online learning modules to teach you all the fundamentals you need to know to become a confident surfer.
If you are driving along Noosa Parade or heading down Noosa Hill, follow the signage towards Hastings Street. Once you arrive at the main roundabout in Hastings Street turn left and head towards Noosa Woods. Keep following the road towards the Noosa river mouth.
Plan your trip with public transport here.
BEACH HIRE
Noosa Beach Hire is located on the beach beside the rock wall at the end of access 14 carpark. This is the first carpark on your right. Parking can be found throughout Noosa Woods. Operating hours are 8am to 5pm over school holiday times and 9am to 4pm the rest of the year.
SURF LESSONS
Go Ride A Wave surf lessons are run from access 11 in Noosa Woods. Keep following the road towards the river mouth and you will see our white trailer located at access 11. We meet 15 minutes before the start of your lesson. During the busy school holiday periods we recommend allowing time for parking