Go Ride a Wave Surf Hire Wye River
Surfboards available via reception at the Big 4.
Wye River beach is the prefect spot for beginners, with nice gentle waves and a sandy bottom.
We have a huge range of beginner surfboards available, in a wide range of sizes from 9'6 to 7'6 which includes Malibu's and mini Malibu's.
All our soft surfboards are made from (G Boards) these are made out of polyethylene. Our friendly staff will be able to suggest the right equipment for you.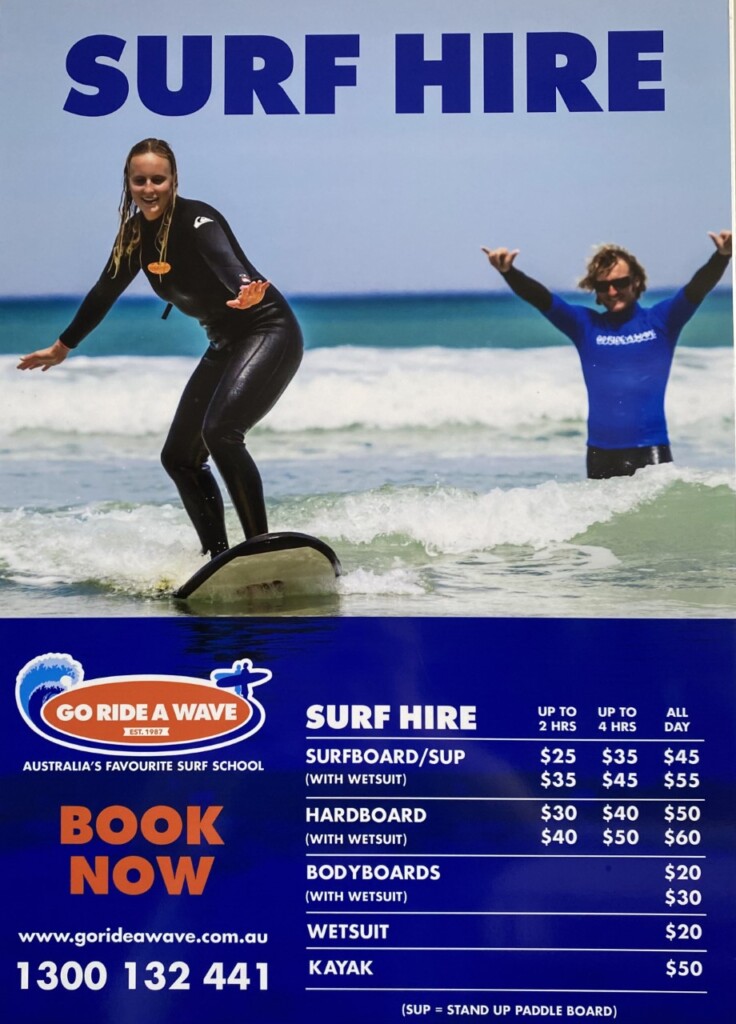 For all our lessons we meet just inside the grounds of the Big 4 Caravan Park, next door to the cafe.
You can also make bookings for lessons through the reception at Big 4 or arrange a hire board for those who have done a few lessons or already have some experience.
You will see our trailer on the grass opposite the Big 4 Caravan Park reception.