Go Ride a Wave Surf Hire Torquay
Surfboards available.
We have a huge range of beginner to intermediate surfboards available, in a wide range of sizes from 9'6 to 6'0 which includes Malibu's, mini Malibu's, short boards and fishes. bodyboards.
We have hard surfboards made out of epoxy or fibreglass resin and soft surfboards (G Boards) made out of polyethylene. Our friendly staff will be able to suggest the right equipment for you.

Beach and Surf Hire Pricing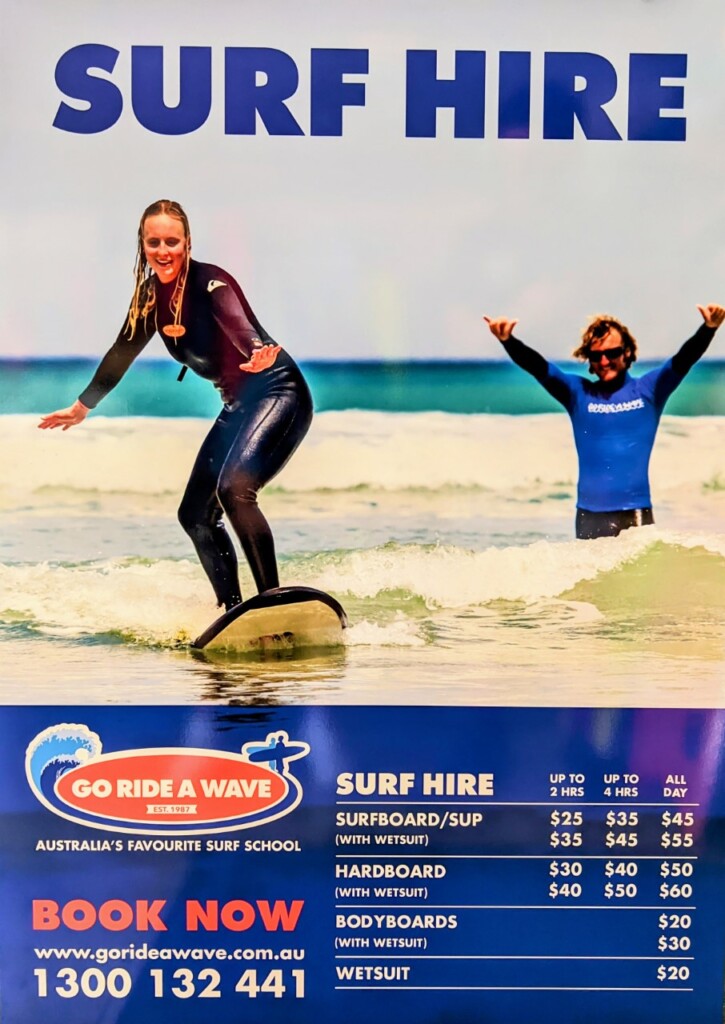 Everyone should meet at our shop at least 15minutes before the start time of your lesson. You will be provided with a full length Quiksilver wetsuit and a soft beginner surfboard and walk to the beach.
The lessons begin on the sand with a safety briefing and some basic instruction.
We conduct almost all our lessons in waist deep water and consequently this keeps it safe for everyone. After catching some waves we will return to the beach for more detailed instruction about how to stand up.
The rest of the lesson will be spent in the water with the instructor helping everyone to stand up on a wave.