Wye River learn to surf on the Great Ocean Road is a fantastic place for surf lessons.
Conditions are ideal for surf lessons or surf hire with beautiful clean water, a safe beach and probably one of Australia's best learn to surf destinations.
Our surf school specialises in daily beginner surf lessons over the summer school holidays. Group and private lessons are available on request.
Our surfing lessons are all run in waist deep water because we want to keep it safe for beginners.
Learn to Surf on the Great Ocean Road
Wye River learn to surf is a beautiful beach along the "must drive" Great Ocean Road. It is a perfect location for teaching surfing with gentle easy waves.
There is also a great cafe and pub, and plenty of accommodation just opposite the beach.
Wye River is a small popular coastal town where the bush meets the sea, about 20 minutes drive past Lorne, on the Great Ocean Road.
The Wye River Big 4 Caravan and camping ground is a great place to stay. They have cabins, caravan sites with power and camping areas with plenty of space.
Wye River learn to surf is run by Go Ride A Wave, Australia's favourite surf school.
We operate from our trailer from the Wye River Big4, which is only a short walk to the beach.
We have daily 2 hour lessons at 12pm and can arrange special classes on request.
Over the summer holidays, Wye River BIG4 have soft Gboards surfboards available to rent.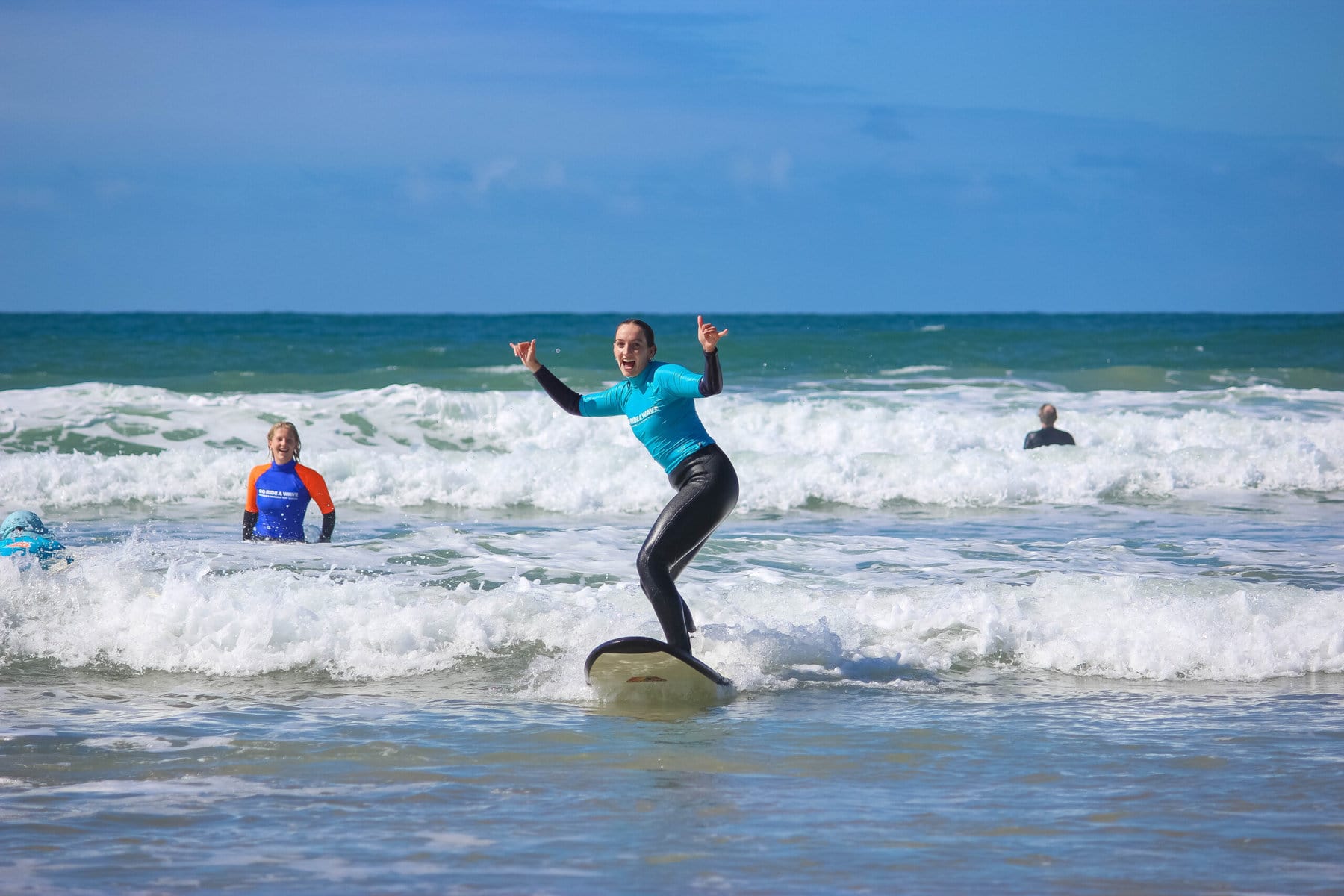 Why Choose the Surf Experience 
The Surf Experience at Wye River is the perfect introduction to learn to surf, for those that want to have a Surf Experience. 
Our key objective in the Surf Experience in Wye River is to get you standing up on a surfboard and having fun.
You will be wanting to upgrade to the Surf Course after your first lesson.
We run these le

arn to surf lessons everyday.
You will receive a 2 hour introductory learn to surf lesson, all equipment, and an overview of surf safety.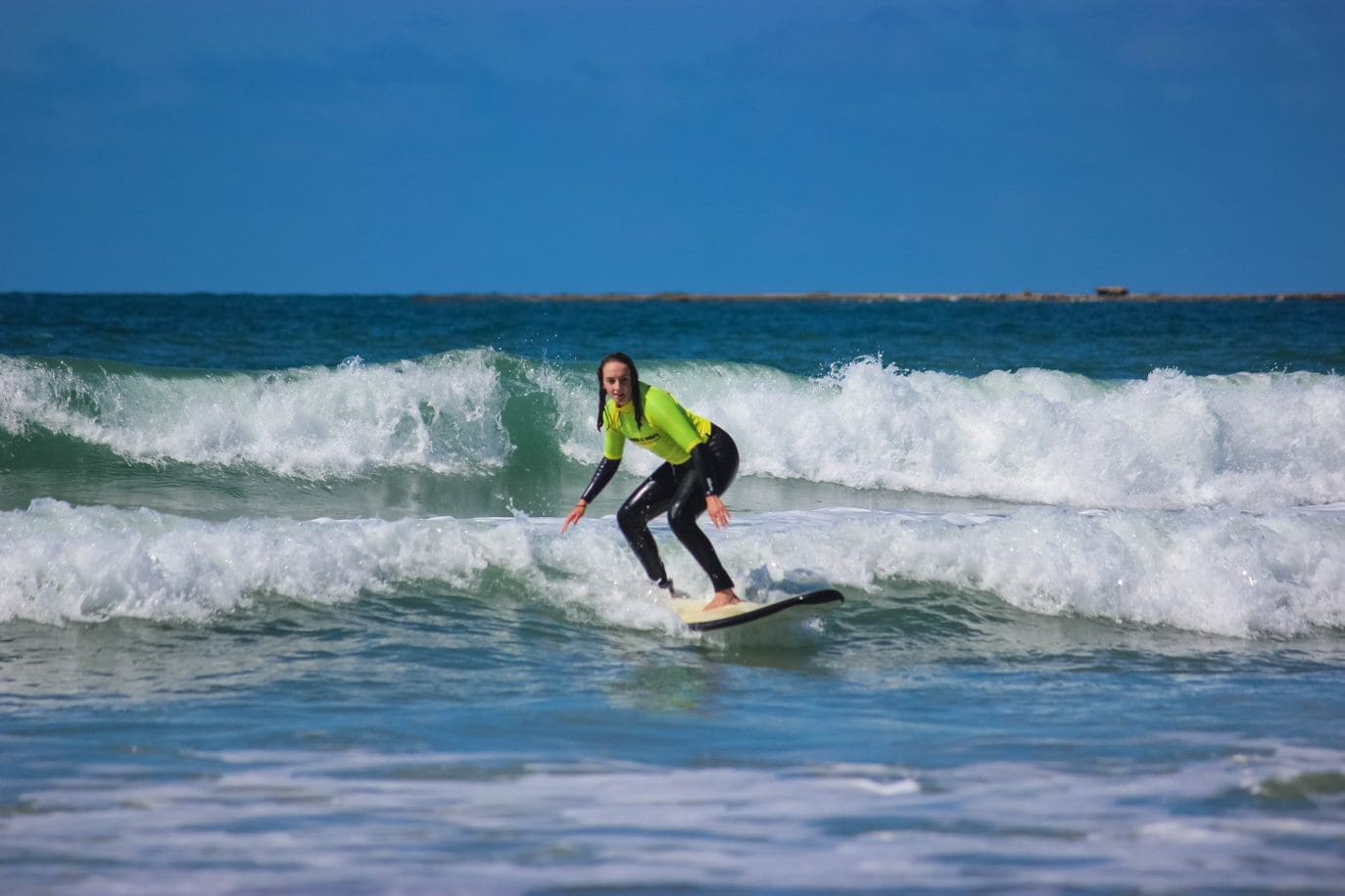 Why Choose the Surf Course
The Surf Course at Wye River is perfect for those who want to learn to surf. This is a valued packed learn to surf course.
We have designed the course to provide all the information and confidence to go from a complete beginner to an intermediate level. After completing this course you will be more confident to continue surfing by yourself, or with your friends.
We run these learn to surf lessons everyday.
You will receive 3 Learn to surf lessons, all equipment, plus 12 online learning modules to teach you all the fundamentals you need to know to become a confident surfer.
For all our lessons we meet just inside the grounds of the Big 4 Caravan Park, next door to the cafe.
You can also make bookings for lessons through the reception at Big 4 or arrange a hire board for those who have done a few lessons or already have some experience.
You will see our trailer on the grass opposite the Big 4 Caravan Park reception.