Anglesea learn to surf, on the Great Ocean Road, is a fantastic place for surf lessons. Conditions at Anglesea learn to surf are ideal for surf lessons or surf hire.
This is because we have beautiful clean water, a safe beach, and one of Australia's best learn to surf destinations!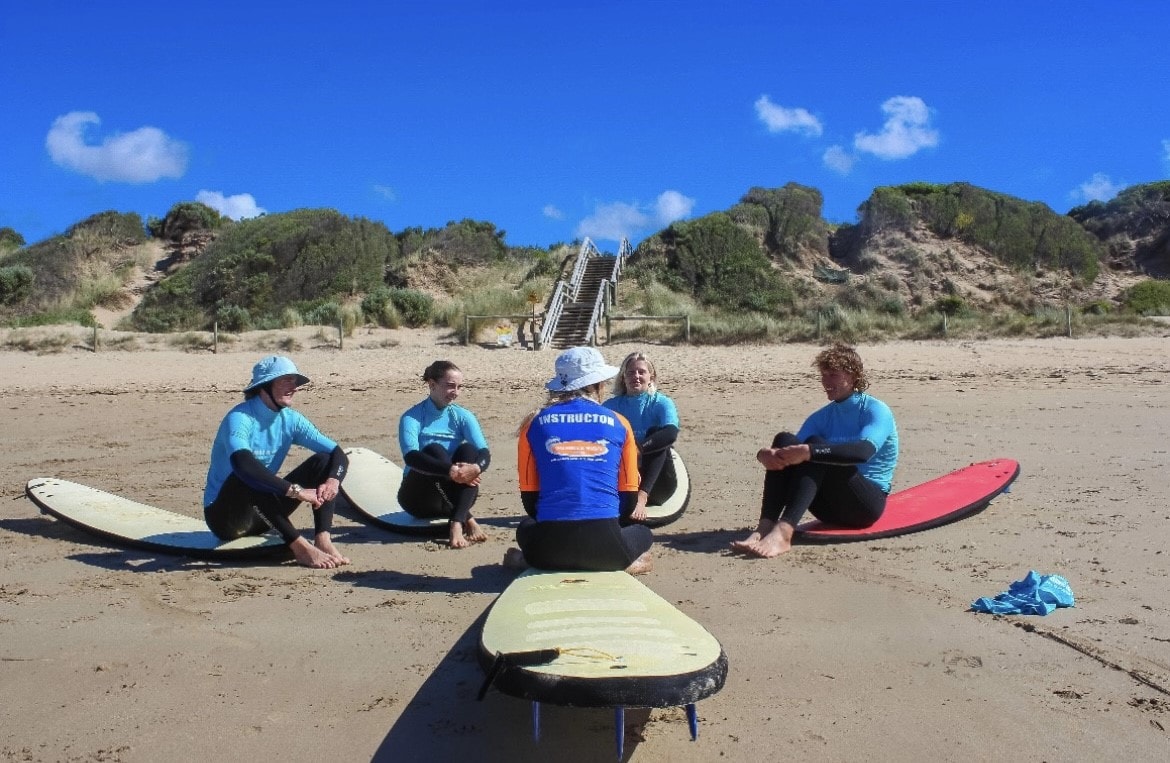 Why Choose the Surf Experience
The Surf Experience at Anglesea is the perfect introduction to learn to surf, for those that want to have a Surf Experience. 
Our key objective in the Surf Experience in Anglesea is to get you standing up on a surfboard and having fun.
You will be wanting to upgrade to the Surf Course after your first lesson.
We run these learn to surf lessons everyday.
You will receive a 2 hour introductory learn to surf lesson, all equipment, and an overview of surf safety.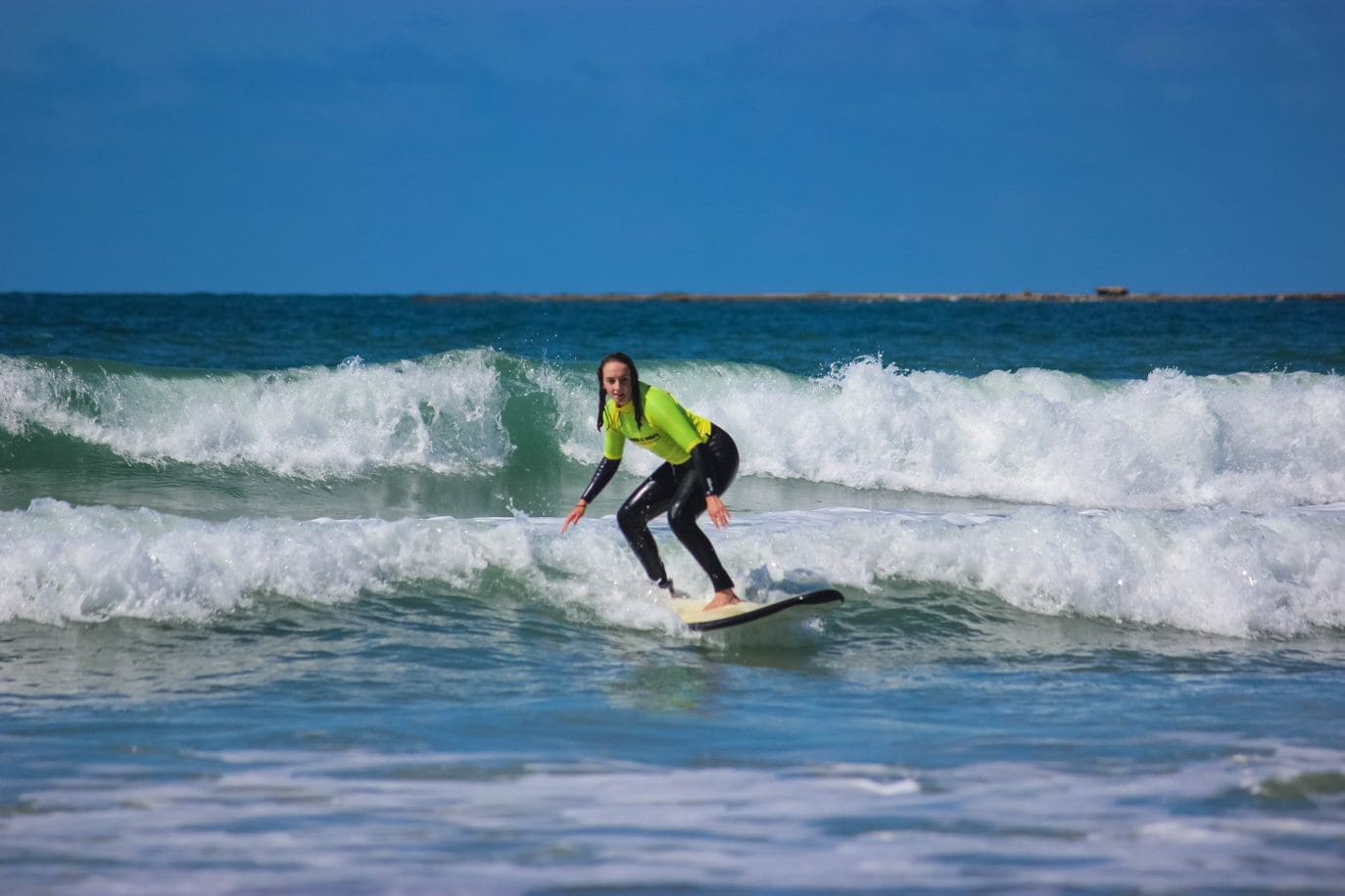 Why Choose the Surf Course
The Surf Course at Anglesea is perfect for those who want to learn to surf. This is a valued packed learn to surf course.
We have designed the course to provide all the information and confidence to go from a complete beginner to an intermediate level. After completing this course you will be more confident to continue surfing by yourself, or with your friends.

We run these learn to surf lessons everyday.
You will receive 3 Learn to surf lessons, all equipment, plus 12 online learning modules to teach you all the fundamentals you need to know to become a confident surfer.
Go Ride a Wave shop is on the Great Ocean Road opposite Anglesea Main beach.
Coming from Geelong drive into Anglesea, go over the river, 800 m past the bridge there is a sharp right hand bend with a group of  shops on the corner traditionally known as the Four Kings.
Turn into the carpark and you will find Go Ride a Wave situated in the middle, of the group of shops
Shop Address 
143B Great Ocean Road,
Anglesea, Victoria 3230
1300 132 441
Shop Hours
9:00am – 5:00pm
Christmas Holidays
7:30am – 5:00pm
Click here to plan your trip